Visiting beautiful gardens near Dublin Ireland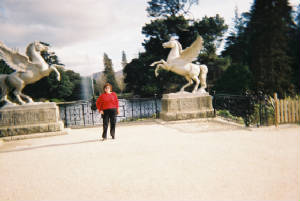 March 18, 2005
A trip with Kontakt Club Members to France
All smiles after a good meal on a cold day
Traveling by train through Europe is relaxing, stressfree, simple, and the sights are breathtaking. The high speed trains offer comfort, convenience, and are reasonably priced. Plus the traveler can get off the train to stop and see the pretty places and then get back on another train and continue toward the paid destination. The transportation system links all of Europe. If the USA had such a transportation system then Americans could enjoy similar travels.
Traveling by train through the Swiss Alps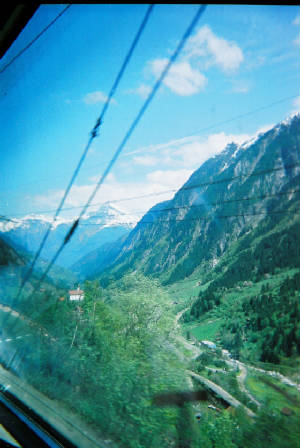 August 2005, oh so beautiful
Summer 2004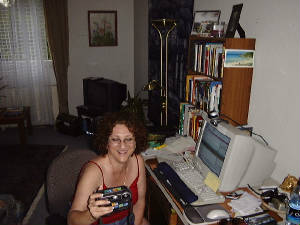 Computers and Photography and LOVE for Travel
King Ludwig's Castle in Bavaria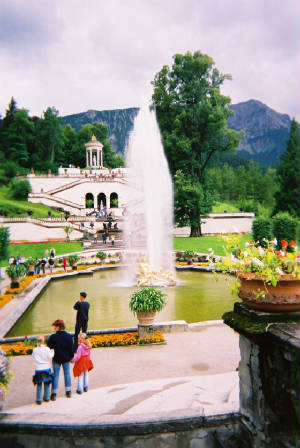 August 8, 2005 trip to Bavaria
So many beautiful places to visit.... ahhhh Italy! Milano, Pisa, Vicenza, Venice, Roma, Sardegna (oh really nice)..... so many places to see and visit. I could spend my whole life traveling and meeting the wonderful people and seeing the historic places not to mention the fun shopping.
Leaning Tower Of Pisa, Italy
visiting Pisa Italy in March 2005
Visited England, Ireland, France, Italy, Greece, Belgium, Spain, Netherlands, Austria, traveled through Switzerland, and live in Germany (2003 to present)
St. Patrick's Day Parade March 17, 2005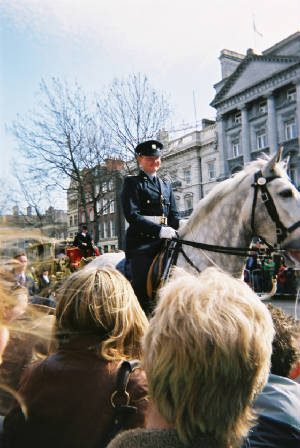 A handsome horseman showing with pride
Christmas 2004 in Parsberg, Bavaria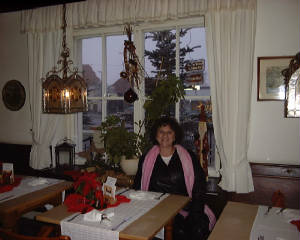 Christmas in Germany is so beautiful
For a once in a lifetime event I traveled to Dublin, Ireland with a friend along with a tour group. We saw the famous St. Patrick's Day Parade on March 17, 2005. Afterwards witnessed the parties throughout the city and the following days visited casles and much more out in the countryside. The Irish people were delightful, friendly, and very welcoming. Definitly a place to return.
St. Patrick's Day, Dublin Ireland
After the parade on March 17, 2005
June 2005, in a market in Blankenese, Germany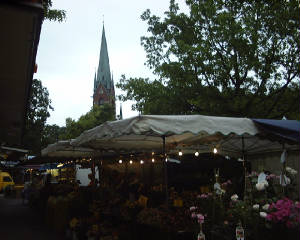 Fresh vegetables, fruit, flowers... beautiful Germany
Sardenga in November 2003
Gracia and Gina along the coast
Bicycling in Heidelberg along the Neckar river continues to be inspirational. Always something new to see with lots of activities of varying types of boats along the river, tourists taking pictures of the famed castle and bridge, locals enjoying the grassy parks, lovers holding hands along the different paths. So much to see and enjoy. I love Heidelberg, Germany
Heidelberg Germany
Along the Neckar river with the Castle in background
Stonehenge in England
A cool, clear, cry day visiting the famed area in England