A day visiting the sights of Milan...... so much to see and all so beautiful. Everyone needs to visit Italy to experience it's wonder! There is no place on Earth like Venice...... incredible.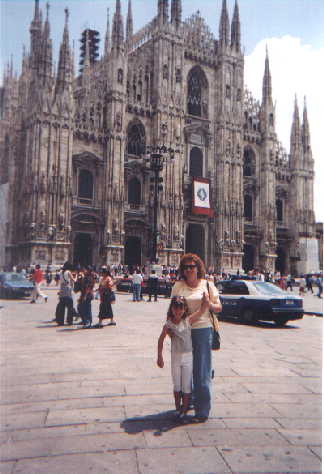 While in Italy we stayed in a small village named "Gromlongo" situated outside of Milan about 40 miles. The villas in Gromlongo were rustic and charming offering privacy, balconies, fireplaces, and all the natural comforts one could want ( peace, nature's sounds, fresh air, and breathtaking views of the valley below). Pictured here is Mireia Cruz with akita "Nina".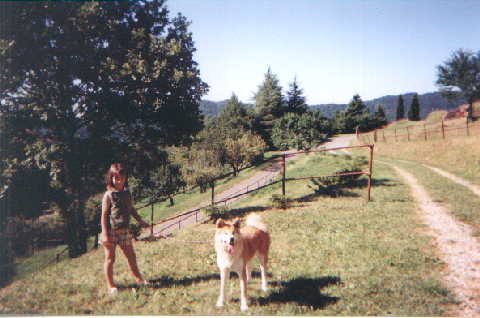 The below picture was taken in January 2001 in a restaurant on the grounds of Montserrat. Located west of Barcelona on top of a mountain surrounded by huge rock formations ... this is where the Virgin Montserrat was discovered and a church was built there in her honor. Thousands go to visti this unique place to take in the beauty and to respect the Virgin Montserrat.
While in the restaurant we were served the Spanish dish "Paella". You've never had Paella unless you had it in Spain where it is the best you can imagine!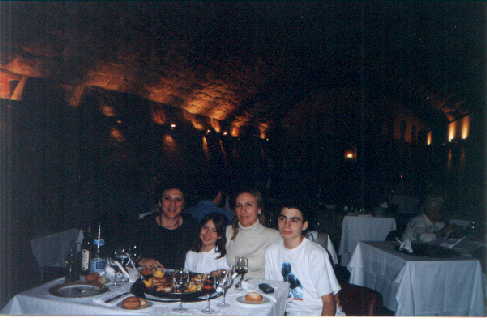 This is a picture of a portion of the Montserrat church. We are standing infront. The picture portrays it's beauty but the true beauty is to be there and see first hand it's details and true magnificence. A memorable day with my wonderful friends the Cruz Family.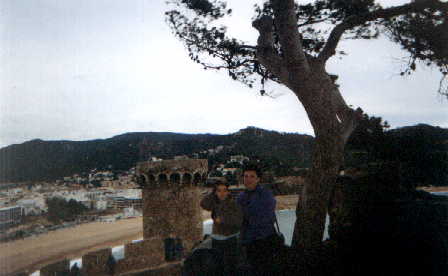 We are pictured sitting within the ancient walls of the Castle de Tossa situated along the Mediterranean sea. Such beauty is difficult to capture in a picture.

I hope you enjoyed seeing some of the treasured pictures capturing the precious moments of my trips to Italy and to Spain.